I min fantasi. Music by Ennio Morricone. Lyrics by Johanna E Martell. Produced by Michael Weiter.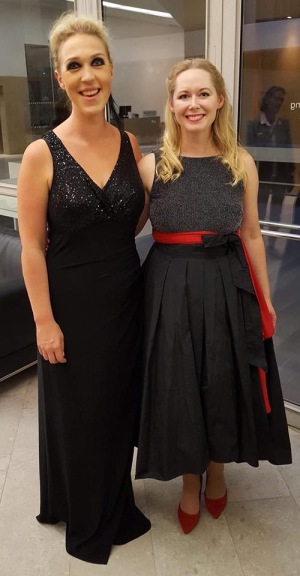 After several wonderful performances at Moderna Museet in Stockholm during the Ingmar Bergman Festival at Dramaten we will now do 4 more performances in Tatui and Ilhabela in Brasil. Brasil - here we come!

11 November in Tatui, Brasil
13 November in Tatui, Brasil
14 Novermber in Tatui, Brasil
17 November in Ilhabela, Brasil

In this photo Johanna E Martell is posing with Paulina Pfeiffer who played "Death" in the opera.

More information TBA.






"Vocally, I feel this is a stronger version of the aria than Brightman's"



Derek Smootz,
After Enigma; A Guide to Nu Ambient Music