VIIème CONCOURS
INTERNATIONAL D'INTERPRETATION
DE LA MELODIE FRANÇAISE DE TOULOUSE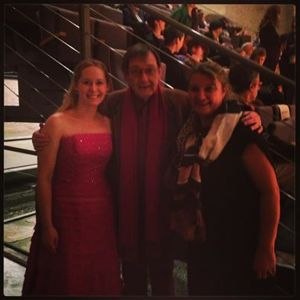 Johanna E Martell was one of the finalists in The Mélodie Francaise Competition in Toulouse. She wasn't awarded any price but she was the favorite of the public. She sang a song, L'amante macabre, by Michel Decoust in the final and the composer himself sat in the audience. He was so pleased with the interpretation that he will send her new songs. Here is Johanna E Martell with Michel Decoust and the fantastic pianist Nino.